What a wonderful opportunity being offered by The Alnoba Center and a wonderful way to begin the New Year.
Sign up HERE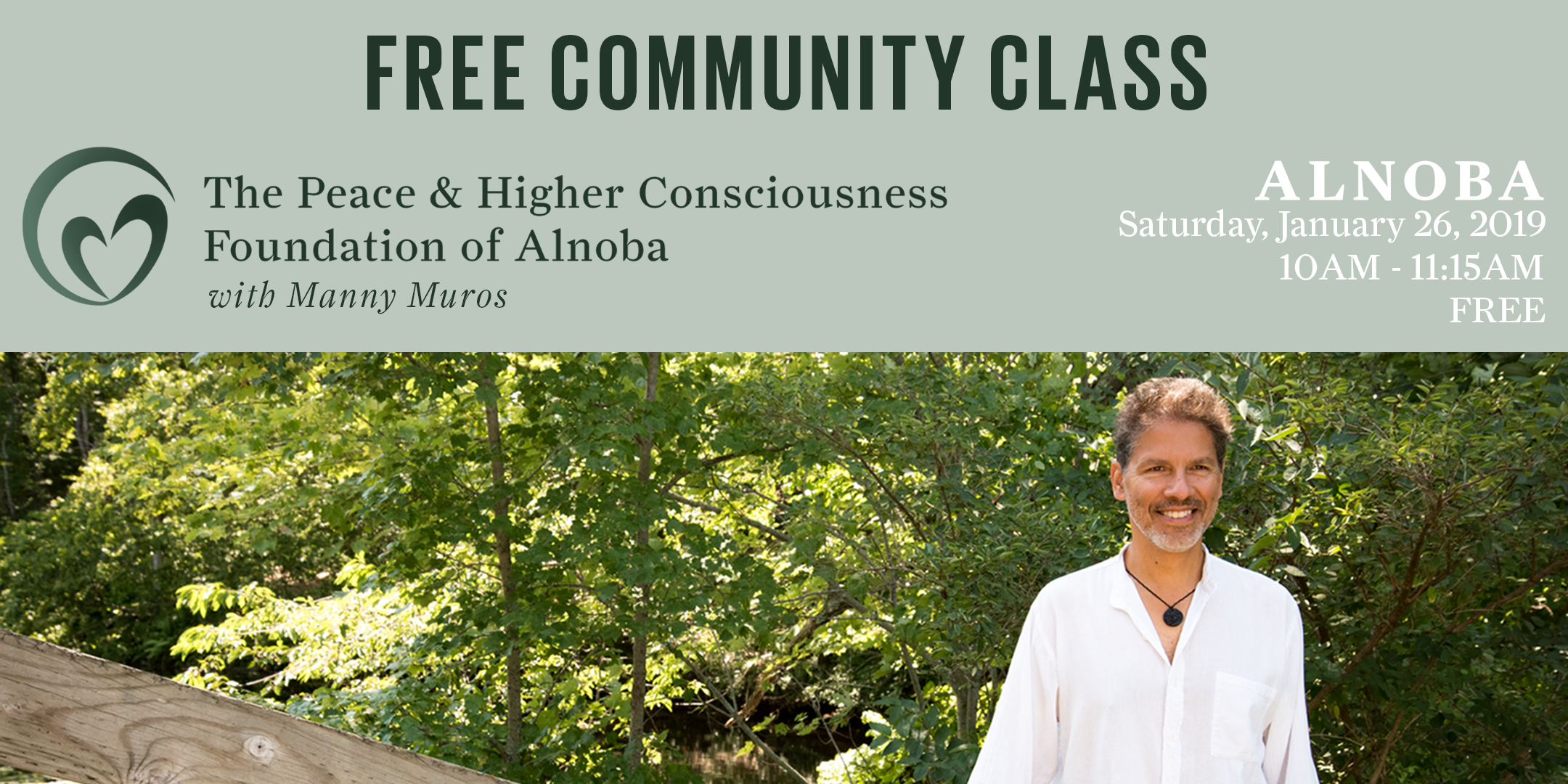 —
"The Peace & Higher Consciousness Foundation of Alnoba is offering a FREE community class lead by Manny Muros.
Manny Muros is an author, spiritual teacher & yogi. Born in La Habana, Cuba, he is the Owner of the Yoga Center of Newburyport, MA, and Founder of The Peace & Higher Consciousness Foundation of Alnoba, NH. His mission is to educate, inspire, and cultivate a way of living that is in harmony with our natural world and with our fellow citizens.
Back by popular demand, the FREE community class with Manny will explore teachings from his book "The Other Side of Me – A Journey into the Mystical & the Gems Revealed" as well as teachings of self-love / self-acceptance.
In a format of intimate conversation we will discuss the importance of cultivating self-acceptance and self-love as a foundation for our human/spiritual evolution. Manny will share his perspective and teachings on cultivating this within ourselves and lead us in meditation.
Muros' book reveals the mysteries behind the veil of life, explaining metaphysical/yogic teachings in a way that can be easily understood. His teachings come from an authentic place of direct experience.An entrepreneur his entire professional life, Manny founded and served as president of two corporations. He was a founder and vice chairman of the board of the first public Montessori Charter School in Massachusetts. He holds a BS in Pharmacology and an MBA. He leads workshops and retreats in the US and internationally."